Content in the Article:

Bangalore is the most sought out cosmopolitan city in India. It is the capital of the southern state of Karnataka. Bangalore is the IT capital of India and a Global technology hub in the country. So it is obvious that people working here have a pretty busy life. People work in little cubicles, spending most of the times in front of computer screens. This makes their life monotonous. And moreover, this place resides many youths from the country that tends to travel on weekends and enjoy their life. Bangalore no doubt offers great nightlife and great tourism along with shopping and cuisine, but sometimes it's necessary to just go into nature's cradle into the serene. So here are many weekend getaways from Bangalore where one can go with family and friends and breathe some fresh air. Some of the weekend getaways from Bangalore are Mysore, Hampi, Chikmagalur, Nandi Hills, Yercaud, Coorg, Ooty, Pondicherry, Mangalore, Madurai, Kodaikanal, Munnar, Alleppey etc.
1. Mysore
The cultural capital of Karnataka, Mysore is proudly renowned as the city of palaces. One of the cleanest cities in the country, Mysore has a rich and glorious history. Ruled by the Wodeyar Dynasty for seven centuries, the beautiful city boasts of its rich past with a number of opulent palaces, exquisite temples and serene gardens speaking the tales of the city's glorious era. The 'Mysore Palace' is by far Mysore's most iconic attraction that lures millions of tourists every year. Mysore is also a thriving centre for the production of silk, sandalwood and incense with trade markets worldwide thus making it one of the most frequented weekend getaways from Bangalore.
Distance from Bangalore: 150 Km
Attractions: Mysore Palace, Rajendra Vilas, Jayalakshmi Vilas and LalithaMahal, Chamundeshwari Temple, Brindavan Gardens, Mysore Zoo, Indira Gandhi Manav Sangrahalaya, Rail Museum, DattaPeetham, Shivasamudram waterfall etc.
Activities: Sightseeing and royal walk tours
Best time to visit: October – March
2. Pondicherry
Sun-kissed beaches, a tranquil ambience and a beautiful French architecture, Pondicherry is one destination that is a 'must explore' for every ardent traveller in India. The vibe of the township is a faded colonial bohemian chic with a touch of new age international French culture. A great destination to unwind yourselves from a hectic schedule of work, there are many activities in Pondicherry to indulge into. If you are travelling to Pondicherry with the sole purpose of unwinding yourselves through yoga and meditation, directly head to the 'Auroville'. Pondicherry is also a paradise for foodies and gastronomes. With a strong influence of French flavours on its local cuisine, needless to say, a city is a perfect place for an extraordinary culinary experience. So, if a great weekend family break is on your minds, pack your bags and head to the exotic destination of Pondicherry.
Distance from Bangalore: 321 Km
Places to visit in Pondicherry: Auroville, Ousteri Lake, Church of the Sacred Heart of Jesus, Seaside Promenade
Best time to visit: October - February
Things to do: Indulge in a bunch of exhilarating water sports adventures or pamper themselves in the multitude of ayurvedic health centres and spa treatments.
3. Yercaud
Yercaud is yet another picturesque hill station that finds its place amongst the top positions on the list of most beautiful places around Bangalore. The name of the town which literally means the 'Lake Forest' comes from its enchanting lake that peacefully sits under the shadow of thick forests on all sides. This hill station is an economical way to spend a few days away from home and offers quite a few fun activities. You can escape into the array of flora and fauna of this sleepy little getaway when here. Yercaud is a destination renowned for its rustic tea, coffee and spice plantations, aroma of which can deeply be sensed in its air. So, when you are at this captivating hill town, go exploring these beautiful plantations.
Distance from Bangalore: 215 km
Attractions: The Pagoda Point, Yercud Lake. Some other natural gems of Yercaud are the Kiliyur Waterfalls, Lady's Seat, Silk Farm and Rose Garden, Deer Park, Bears Cave, Kottachedu Teak Forest and Anna Park.
Things to Do: Enjoy camping, sightseeing, trekking up in the hills of Yercaud, discover its little-known natural treasures
Best time to visit: October – June
4. Ooty
The Blue Mountains have always been shrouded in mysticism, and Ooty is no exception to that. For every mountain lover, the very idea of travelling to the city known as the Queen of the Hills holds an allure like no other. A combination of charming British bungalows, temples, parks and gardens, and a number of places to visit in Ooty makes it the most popular hill station of South India and works as a welcome relief from the humdrum scenes of life. Popularly referred to as Ooty, this gem among southern hill resorts is covered in eucalyptus and pine trees and coffee and tea plantations. On a clear day, it's possible to see as far as the Mysore plateau from Dodabetta Peak, the district's most prominent viewpoint.
Distance from Bangalore: 270 km
Major Attractions: the Botanical Gardens, Rose Garden, Thread Garden, St. Stephen's Church, Tribal Research Centre Museum, Nilgiri Library and Doddabetta Lookout.
Things to Do: Boating and sightseeing
Best time to visit: May – June and December - February
5. Coorg
Located amidst imposing mountains in Karnataka with a perpetually misty landscape, Coorg is the place to be for all nature lovers. This popular coffee producing hill station is not only popular for its beautiful green hills and the streams cutting right through them. It also stands as a popular destination because of its culture and people. Coorg, officially known as Kodagu, is the most affluent hill station in Karnataka. Coorg is everyone's favourite weekend getaway because of the abundant coffee plantations, lush greenery and gorgeous landscapes it houses. The Kodavas, a local clan specialising in martial arts, are especially notable for their keen hospitality.
Distance from Bangalore: 263 km
Major Attractions: Tibetan settlement of Bylakuppe, Talakaveri, Omkareshwara temple in Madikeri, and the picnic spot of Cauvery Nisargadhama, wildlife sanctuaries – the Pushpagiri and Brahmagiri Wildlife Sanctuaries and the Nagarhole National Park.
Things to Do: Camping, Mountaineering, quad biking, Rafting, microlight flying, and water rappelling etc.
Best time to visit: September – May
6. Madurai
Madurai, also known as "Athens of the East" is an ancient city in the south Indian state of Tamil Nadu. The city is well known for its temples and has a rich cultural heritage dating 2500 years ago. The city is built around the Meenakshi Amman Temple. Madurai is Tamil Nadu is second largest city and one of the best tourist destinations. It has a glorious past combined with a great variety of temples and great architectural treats. The temple city of Madurai has more of a cultural nightlife than a rocking one. There are some decent nightclubs and bars here where you can enjoy drinks and dancing.
Distance from Bangalore: 439 km
Major Attractions: Sri Meenakshi Temple, Pazhamudhir Solai, Aayiram Kaal Mandapam, Gandhi Museum, Aayiram Kaal Mandapam, Thirumalai Nayakar Mahal, Vaigai Dam and Idaikattur Church.
Things to Do: Go temple hopping in the city, visit the mountains that surround the city, shop for sarees from a traditional store and bullion bazaar, eat the original Madurai Idly Shop, and buy a book from the Gandhian Literature Society Bookshop.
Best time to visit: March – July
7. Mangalore
Also called as Karnataka's Port City, Mangalore is the chief port location in the entire state. Mangalore is located on the west side of the capital city. It is also the largest city in Dakshin Kannada. Called the 'Gateway of Karnataka', Mangalore is an amazing seaside getaway. The city is a tropical paradise with its beautiful beaches, delicious seafood, and greenery all around. It's an excellent escape for solo travellers, couples and families with its numerous attractions and restaurants.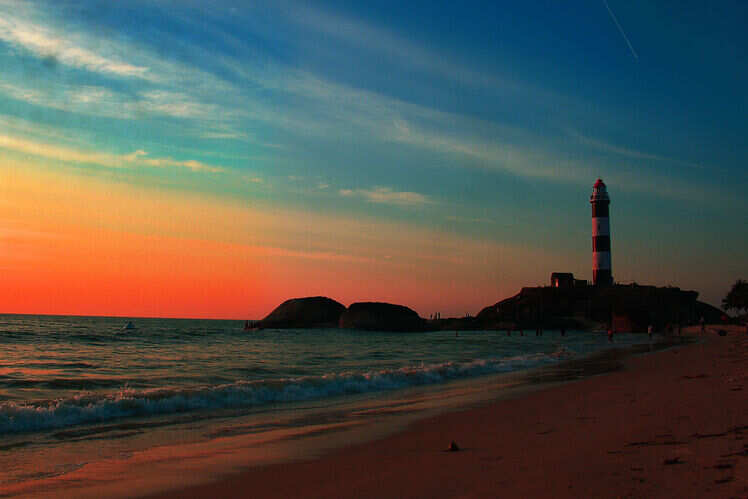 Distance from Bangalore: 350 km
Major Attractions: Tannirbhavi Beach, Mangaladevi Temple, Panambur Beach, Sammilan Shetty's Butterfly Park, Pilikula Golf Club, Milagres Church, Someshwara Temple and Beach and NITK Lighthouse.
Things to Do: Surf at the Surfing Ashram, try the seafood at Gajalee, shop at Forum Fiza Mall, and spend a day at Manasa Amusement and Water Park.
Best time to visit: December – February
8. Hampi
Hampi, the city of ruins, is a UNESCO World Heritage Site. Situated in the shadowed depth of hills and valleys in the state of Karnataka, this place is a historical delight for travellers. Surrounded by 500 ancient monuments, beautiful temples, bustling street markets, bastions, treasury building and captivating remains of Vijayanagar Empire, Hampi is a backpacker's delight. Hampi is an open museum with 100+ locations to explore and a favourite way to see the city from the perspective of its history. It is the most amazing place amongst all the weekend getaways from Bangalore.
Distance from Bangalore: 343 km
Attractions: Virupaksha Temple, Anegundi, Archaeological Museum, Royal Enclosure, Queen's Bath, Vithala temple and Hampi Bazaar.
Best time to visit: October to March
9. Kodaikanal
Located in Dindigul of Tamil Nadu, Kodaikanal has earned the name the 'Princess of the hills' with its beautiful landscape. It has long been a getaway for people who needed to escape the heat of the plains and continues to be one today as well. This is the most suitable and beautiful destination in the south of India because of its scenic beauty which leaves the visitors awestruck with memorable experiences. The meaning of tourist places in Kodaikanal is the gift of the forest and it contains some dense forest with enormous varieties of trees, enchanting waterfalls and huge rocks.
Distance from Bangalore: 468 km
Attractions: Kodaikanal Lake, Berijam Lake, Coaker's Walk, Kurunji Andavar Temple, Bryant Park, Chettiar Park, Shembaganur Museum of Natural Historical, Silent Valley View Point, and Guna Cave.
Things to do – Trek to the Pillar Rocks, trek to Dolphin's Nose, take a boat ride on the Kodaikanal Lake, shop from the Anna Salai Market and take a bicycle tour of the town.
Best time to visit: September to May
10. Munnar
Amongst all of the land's beauty of the state is Munnar, a very popular hill station. The town is perfect for honeymooners, solo travellers, families, and groups. There are several protected areas within the hill station that protects wildlife. Munnar enjoys a pleasant climate throughout the year, making it a great place to rest inquietude at any given season. Apart from rejuvenating in the tranquillity of its nature, Munnar also offers a lot of activities to try during your visit to this hill station. However, a trip to Munnar is incomplete without strolling amidst the tea plantations and trying the local flavours of tea.
Distance from Bangalore: 480 km
Major Attractions: Mattupetty Dam, Photo Point, Attukal Waterfalls, Pallivasal Falls, Lock Heart Gap, CSI Christ Church, and the Tea Gardens.
Things to do: trek to spots like Echo Point and Top Station, spot wildlife at a sanctuary, take a bike ride on the hills of Munnar, have a picnic at the Lakkam Waterfalls, and try rock climbing and rappelling.
Best time to visit: September- May
11. Alleppey
Tagged as the 'Venice of the East', this small city is situated in Alappuzha district of Kerala famous for its backwater houseboats. Here in Alleppey, the blue waters merge with the greenery of the coastline. It is known for its snake boat race every year during Onam, ayurvedic massages and houseboats. Alleppey's picturesque coast makes it a prime destination for tourists. Some of the most famous attractions include the Alleppey Beach, the Krishnapuram Palace, the Arthunkal Church, and the tranquil backwaters. Alleppey is a travel destination that every tourist will love. The sleepy beach town offers a great experience for every kind of traveller.
Distance from Bangalore: 560 km
Major Attractions: Alappuzha Beach, Pathiramanal, Vembanad, Krishnapuram Palace, Revi Karuna Karan Memorial Museum, Alappuzha Lighthouse and Amaze World.
Things to do: ride on a houseboat, tour of the backwater villages, bicycle trip around the town, visit the church
Best time to visit: November to February
12. Chikmagalur
For a relaxing getaway amidst the beauty of nature sojourn at scenic Chikmagalur that is around 280 km from Bangalore. Known as the coffee land and hill stations, this destination offers the ideal respite from the city life. No matter which direction you look at or where you choose to go, you will always come across at least one coffee plantation. Famous for its tall mountains, lush green forests and its tranquil environment (apart from its coffee production), Chikmagalur is a very popular tourist destination and is a quaint getaway from the busy life of the city. Chikmagalur is a very popular trekking spot and boasts of many incredible trekking trails.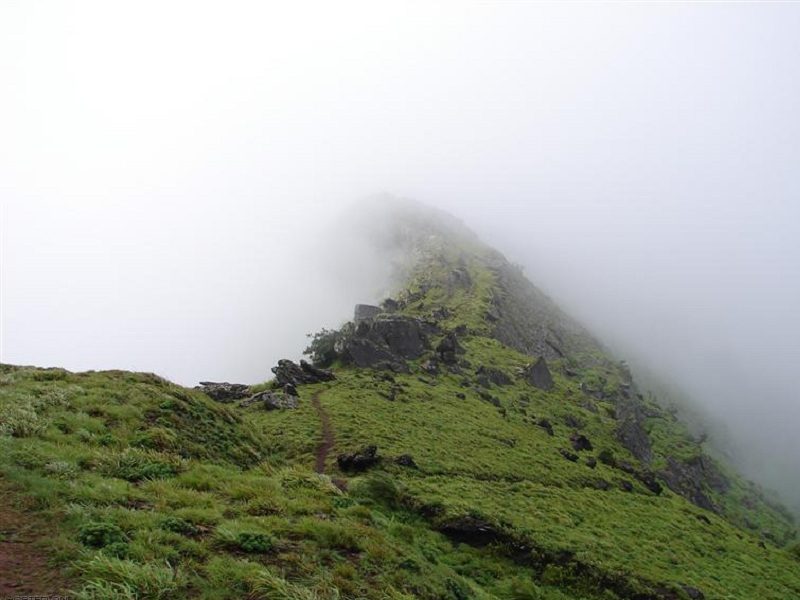 Distance from Bangalore: 280 km
Major Attractions: Kudremukh National Park, Mullayanagiri, Tea Plantation Walk in Chikamagalur, Hebbe Falls, Baba Budangiri, Kallathigiri Falls, Bhadra Wildlife Sanctuary, Sharadamba Temple etc
Things to do: Trekking, River Rafting
Best time to visit: Throughout the year