Content in the Article:

February has comparatively pleasurable weather and an ideal month to plan a holiday in India's varied regions. With harsh winter a thing of past and cute spring tapping its feet, February has an eclectic mix of festival and fairs to delight any traveller's auditory and visual senses. India landscape comes alive with modern exhibitions to traditional fairs to religious festivals. Here are a glimpse of some such Fairs and Festivals.
1. ARDH KUMBH MELA, PRAYAGRAJ (ALLAHABAD)
'Ardha Kumbha Mela', or half Kumbh is the world's biggest religious congregation. Globally recognised the Mela started on 14th January 2019 on the auspicious occasion of Makar Sankranti after a long wait of six years. The Mela is part of the UNESCO's Intangible Cultural Heritage of Humanity list.
During the one and half month period, the ancient pilgrim town of Allahabad (Prayagraj) fills to the brim with millions of devotees, international tourists, varied array of religious ascetics like sadhus, mahants nagas, saints like Urdhwavahurs, Kalpvasis, Parivajakash from across the country.
With the hope of being purged from sins, people throng the ghats as early as 3 AM every day to take a dip in the Ganga.
The Mela is scheduled as per positioning of celestial bodies like when Jupiter will be in Aries, or Jupiter is in Taurus and the Sun in Capricorn or; the Sun and Moon in Capricorn.
The year 2019 will witness 'sacred dip' in the holy waters of Ganga at Triveni Sangam in Prayagraj, Uttar Pradesh. The Uttar Pradesh Government has made elaborate arrangements for the smooth observance of the 'Mela', and budget allocation of 2500 crore has been made for the same. As a promotional campaign the govt. Has launched a logo that shows sadhus bathing on the confluence of Ganga and Yamuna. The Union Tourism Ministry is also organising roadshows and events in European countries, to raise awareness about Ardha Kumbh Mela.
A traveller has all the opportunity to explore India in one place. One gets to interact with Sadhus, photograph, partake prasad's and langars, learning the lifestyles of everyday people by staying in camps and taking part in satsangs.
Date: January 14 to March 4, 2019.
Important bathing dates- Jan 14th ( Makar Sankranti), Feb-4 (Mauni Amavasya), February 10 (Basant Panchami). February 19 (Magha Poornima), March 04( Maha Shivaratri)
Venue: Prayagraj (Allahabad), Uttar Pradesh.
2. SURAJKUND MELA-Enjoy unique Art & Craft
Surajkund, or the Lake of Sun, is an ancient 10th-century artificial water reservoir, located in Faridabad, south Delhi. However, since 1987, the sprawling 40 acres has become internationally known for an annual Crafts extravaganza. Christened as Surajkund Mela, it has grown from being a custodian of heritage crafts to showcasing India as a land of beautiful handiworks, handlooms, art, music, dance, and cuisine. The Mela aims to promote handicraft trade and encourage local skilled craftsmen from every nook and corner of the country.
Visitors can splurge on a wide array of items made of wood, metal, bamboo, iron, glass, textiles, appliqué, pottery, terracotta, lac work, cane, grass work, ivory, stone, carpets, jewellery, paintings, and handlooms. Besides, one can shop wares from other nations.
The grand fiesta is organised by Surajkund Mela Authority in collaboration with the Union Ministries of Tourism, Culture, Textiles, External Affairs, Department of Tourism, Government of Haryana and Haryana Tourism Corporation.
33rd edition of the renowned Surajkund Craft Mela is scheduled to be held on 2nd February- 18 February 2019. Maharashtra has been chosen as the theme state, and 20 countries are expected to participate in the event.
Musical evenings like 'Natyashala', folk dance and music shows in open-air theatres, Multi-cuisine food courts, adventures parks, and joyrides are other sources of amusement for visitors.
Date-2nd February- 18 February 2019
Venue- Faridabad, south Delhi
3. THE TAJ MAHOTSAV IN AGRA
Taj Mahotsav is an annual cultural fiesta organised by Uttar Pradesh Government at Shilpgram in Agra, India. A compact form of the 5000-year old Indian cultural diversity encrusted with history, mythology, and cuisine comes alive during the ten days much- awaited event.
A must visit for any tourist; the event had a potpourri of performances evoking the bygone era of Maharajas, Mughals, and Nawabs.
More than 400 artisans from different parts of India get to display their works of art and craft. A spectacular assemble wood/stone carvings bamboo/cane work, paper mash work, marble and zardozi work, wood carving, brass wares from hand- made carpets, pottery, chikan work, silk and zari work, shawls and rugs, hand Printing, appliqué craft, and Kantha stitch are every shopper's delight.
A procession of decorated elephants, camels, folk dancers, drum beaters, trumpet players, skilled craftsmen, and artisans reminiscent of victory processions of Mughal emperors mark the opening ceremony.
The 28th edition of the Mahostav is based on "Dharohar" and will focus on magnificent historical monuments India is bestowed with. The schedule of events shows riveting cultural evenings like Nrutya natika, Folk music evenings, Bollywood night, Kabwali and Musayaira, Sahayri nights, and Akhil Bharatiya Kabi Sammelana.
Time- February/ March 2019 dates not specified ( 18th to 27th probably)
Venue - Agra, Uttar Pradesh
4. AGRA BALLOON FESTIVAL
Agra Balloon Festival, an initiative of Uttar Pradesh Tourism Department, is another praise-worthy attempt at increasing the tourism attraction of the historic city of Agra. With a plethora of heritage monuments like Taj Mahal, Fatehpur Sikri, Agra Fort, Agra now has other new draws for discerning travellers. Agra Balloon Festival was conceived to boost leisure, adventure, and aviation-oriented tourism activities.
The event features the safest form of Aviation Tourism, the "Hot Air Ballooning". The 3- day adventure tourism activity sees participation from countries like United States of America, Spain, Germany and many more. With this spectacular event, Uttar Pradesh has created its niche as a world-class ballooning centre.
An adventure tourism enthusiast can never resist the temptation to ride gigantic hot air balloon and navigate the vast sky above the marvellous Taj, the shimmering waters of serpentine Yamuna and gaze down at a thrilling aerial view of Agra city.
The best Air Balloon Safari ride is at sun-rise as Taj is resplendent with warm rays of the baby sun. A full moon night is equally enjoyable too.
2017 saw 15 hot air balloons grace the skies of Agra every morning and a special "Evening Tethered Flights", wherein balloons will rise to a certain height from the ground. This will enable enthusiasts to take a closer look at the balloons. A Night Glow Concert was held where hot air balloons light up in sync with live music.
Time -Not specified
Venue- Agra, Uttar Pradesh
5. KILA RAIPUR SPORTS, KILA RAIPUR, LUDHIANA
Rural Olympics or The Kila Raipur Sports Festival is a spectacle to watch for every February. Kila Raipur, is a quaint village in Ludhiana district, Punjab.
The event is also a thrust for Rural Tourism.
Why should the Event be in every traveller's itinerary?
The tourist gets to witness many offbeat hair-raising traditional and recognized sports activities like
Bullock-cart races(discontinued), camel marathon, horse dance, camel dance, horse riding and racing, mule cart race, dog contest, Rasa Kashi (tug-of-war) and tractor match, tent pegging(picking up a target from horseback using a sword or javelin)

Some bizarre games when players use ears to drag vehicles, use teeth to elevate cycles and bricks, being run over by a moving tractor,

heavy stone cracking by placing it on the chest add to the dare-devilry acts of the extravaganza.

Ancient Indian Martial Arts like Taekwondo, Judo, Karate, Jitsu and age-old Sikh martial art Gatka (Sikhs practice this act for strength and spirituality) are performed.

Hockey, kabaddi, archery, air pistol, sack-lifting, para-gliding, tractor race, aero-modelling show, tent pegging etc.

The unique octogenarian race is a crowd puller.

The players from as far away as the US, Canada, and England to participate in the festival,

The evening comes alive with performances by folk singers, Bhangra, and Gidda performances. The visitors can also pamper their taste buds with rich, unique Punjabi delicacies.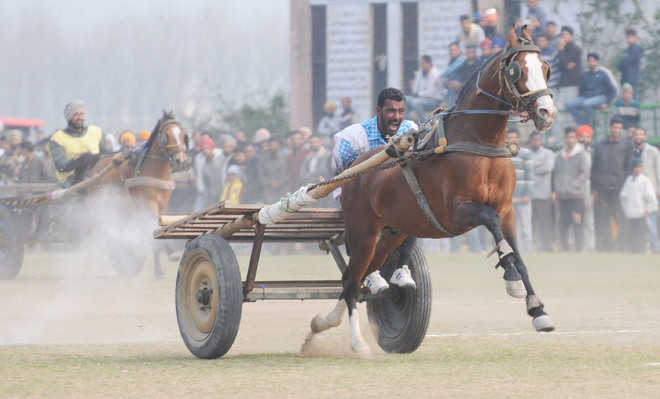 Time- 83rd Edition of the sportive event - 1st February-3rd February 2019
Venue -Grewal Sports Stadium in Kila Raipur village ( 15 km from Ludhiana)
6. JAIPUR ARCHITECTURE FESTIVAL 2019
The Jaipur Architecture Festival is a conglomeration of Architects, policy makers, environmentalists, academicians, government, scientists, artists, students, designers and conservationists from India, France, Australia, Taiwan, Korea, Sri Lanka, Bangladesh, and other SAARC nations.
The platform contemplates on the challenges an architect encounters in the present global socio-political context and to widen cross-cultural connection.
The 2019 Festival seek ideas about future cities, the environment, architecture. Indian subcontinent these days is poised for rapid growth and urbanisation, and a meet like "Jaipur Architecture Festival" is paramount to settle issues that have a priority to ensure a holistic life.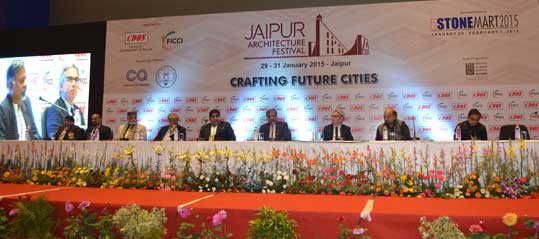 A concurrent event of India Stonemart has been taking place in the Jaipur Exhibition and Convention Centre since last 9 years. The 10th edition of the largest Stone exhibition in India is scheduled to be held on 1st Feb-3rd Feb 2019. The exhibition is famous for displaying a wide range of stones, machinery, stone products, tools, and state-of-art stone technologies, rich stone traditions, and rare building craft traditions
Time- 1st February - 2nd February 2019
Venue - Jaipur Exhibition and Convention Centre (JECC), Jaipur, Rajasthan
7. JAIPUR PHOTOGRAPHY FESTIVAL
"JaipurPhoto" is an international annual open-air photography festival held every February in Jaipur. The exhibitions staged at various heritage sites across Jaipur offers visitors a collection of selected photography shows.
Tourists, photography enthusiasts, and general public discover 'Pink city's remarkable heritage and at the same time sees the large-format (large size prints) exhibitions. The exhibition is also a unique opportunity to hear and interact with some of the finest photography experts from India and across the world. Previous editions have seen works and lectures of Asmita Parelkar, Jason Fulford, Clare Ani, Tereza Zelenkova, Anna Fox, Aaron Schuman and many more.
The international outdoor photography festival started in 2016 by the husband-wife curator team of Lola Mac Dougall and Nikhil Padgaonkar.
In 2018 the theme was "Homeward Bound".
Date - not specified
Venue- Jaipur, Rajasthan
8. HIMACHAL WINTER CARNIVAL, MCLEODGANJ
Mcleodganj is popularly known as 'Little Lhasa' or 'Dhasa'. This picturesque hill town in Himachal Pradesh has a distinct flavour of Tibetan culture due to a large number of Tibetans residing there. It is also home to 14th exiled Tibetan Guru, Dalai Lama.
Once in serene lush green Mcleodganj, one can engage in a range of activities like trekking in the mountain trails in the beatific Kangra valley, camping at lake sites, a visit to Namgyal Monastery and Tibetan museums, watching cultural shows at Tibetan Institute of performing arts, and try Tibetan and hillside cuisines.
But the month of cool February is of special importance if one wants to try some exciting actions in the spellbinding landscape of Mcleodganj.
Along with sightseeing and other adventure sports activities, visitors can enjoy the Annual Himachal Winter Carnival held in Mcleodganj. The Carnival has all the ingredients to cater to tourists of varied interests. The Carnival arranges dance, skating, winter queen contest, street plays, and energetic musical bands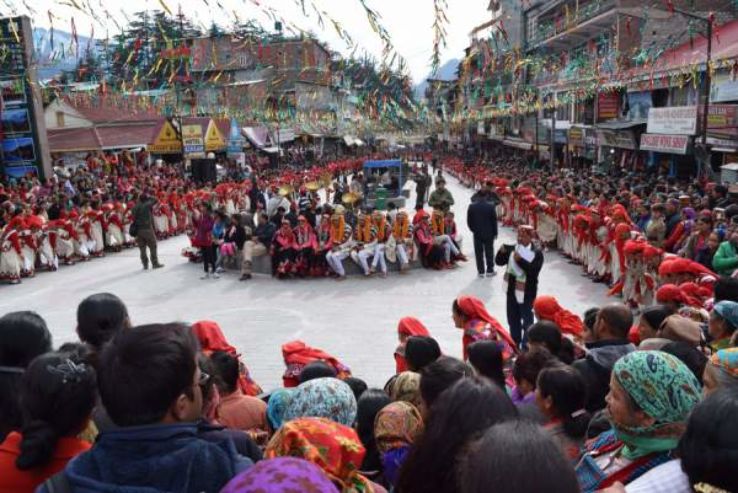 Date- February
Venue- Mcleodganj, Himachal Pradesh
9. JAISALMER DESERT FESTIVAL
Come February, the unspoiled, romantic and quaint terrains of the Sam dunes in Thar desert near Jaisalmer beats to the tune of song and dance that marks the beginning of Jaisalmer Desert Festival.
The three-day celebration was started with the aim to exhibit the unique sights, tastes and smells of Rajasthani culture to the international tourists.
A festival starts with a grand procession from the Jaisalmer fort to Shahid Poonam Singh Stadium. Dressed in traditional attires, the artists sing, and dance and the theme revolved around the tragedies and achievements of the desert. It is worthwhile to mention Rajasthan landscape has been witness to many acts of Rajput chivalry and valour and many stories (historical and folktales too) abounds in this part of India. Jaisalmer Desert Festival is celebrated amidst the historical forts, ancient havelis, majestic palaces, Jain temple, and the vivacious local people.
Jaisalmer Desert festival is worth visiting as it offers a plethora of activities like folk music (with tinge of influence from Sindh), puppet show, snake charmers, acrobatic performances by local nomad(Nats or Kalabaz), camel races, camel polo, camel tattoo, longest moustache competition, turban tying and Maru-Shri (Mr Desert contest).
Mouth-watering Rajasthani cuisines, stalls of handicrafts, arrangements for camping are other attractions.
The festival concludes with Rajasthani folk concert followed an Air Force display, cricket match, and parachuting. This festival usually ends on Poornima in the Sam dunes with the Jaisalmer Fort in the background.
Date- 17th February to 19th February
Venue- Jaisalmer, Rajasthan
10. LAHAUL LOSSAR AND GOCHI FESTIVAL
'Lo' means year and 'sar' means new. The arid landscape of Lahaul valley in Himachal Pradesh gains momentum with Lossar, a Tibetan New Year festival celebrated with great enthusiasm, unity, and religiosity. The time and duration of the celebration is region-specific and varies (Tibet, Bhutan, and Nepal have their own dates to celebrate this New Year festival)
Lossar is observed for a period of three days,( mostly it is a 15-day celebration but the first 3 days are important). Women deck themselves with colourful traditional attires like 'wunjus'( blouse), and men wear 'chupa'
They make offerings to nagas, water spirits and light up their homes with fancy lights and candles.
The first day of Lossar is known as 'Lama Losar' or 'Festival of Guru and His Holiness called Dalai Lama', the revered Tibetan leader. A grand procession is carried out in respect of His Holiness.
People prepare a special type of delicacy of parched barley boiled with buttermilk and wish each other 'Losuma Tashi' which means 'Happy New Year'. They wear 'chilgoza' garlands, and serve themselves a beverage called 'changkol' (Tibetan beer)
On the eve of the festival, Lahaul's monasteries perform 'chhaam' (the devil dance as it symbolizes the triumph of good over evil) dance in elaborate costumes and masks,
Sacred lamps are lit before regional deity 'Kimchu' and play 'Darshid' music. 'Brang-Gyas' is a square mound of different types flour-mix laid before the deity.
Gotsi or Gochi Festival
Gotchi or Gotsi is unusual, yet a popular festival observed mainly to celebrate the birth of sons in the previous year. The spring festival in February has its charm and rituals. Locals dress up in traditional attire to enact rituals that have been passed on for ages by their ancestors. 'Sattu ', 'Chang' are some of the ritual specific food prepared for the occasion
Date-February 5th February-7th February 2019
Venue- Lahaul, Himachal Pradesh
11. INTERNATIONAL KAYAK FESTIVAL, RISHIKESH
Water sports like kayaking, river rafting & canoeing are still to gain mainstream recognition in the Indian context. But such water sports draw more tourist activities than extreme sports in India.
Kayaking is the use of a kayak(a light narrow boat) for moving across water. One has to sit and sets his legs in front, on a paddle and pushes it front to back and back to front.
Rishikesh(Uttar Pradesh), on the banks of Ganga, has some exciting rapids. So is being promoted as an adventure sports capital of India.
International kayak competition was the first kayak competition to be held in India since 2013. The festival was primarily designed to encourage and introduce more Indian paddlers to the sport of kayak competitions. A group named TASS – The Adventure Sports Society is leading the festival.
The competitions are being held at Golf Course rapid, one of the fastest and most challenging rapids on the river Ganga. The venue is set up on a beachfront area surrounded by the forested hills of the Garhwal mountain range, a beautiful place for spectators, and competitors alike.
The two-day festival also includes local Indian food vendors, kayak gear suppliers, and end with a live music event. The event showcases India and the River Ganga as a premier kayak destination as well as provides fun and excitement for both the competitor and spectator alike.
Date - 17th February- 19 February 2019
Venue-Rishikesh
12. WORLD MUSIC FESTIVAL, UDAIPUR
The World Music Festival in the City of lakes, Udaipur, Rajasthan is a unique opportunity for music lovers to savour melodious extravaganza by musicians from across the globe. Organized by SEHER, the event brings together artisans from over 20 countries like Iran, Spain, Egypt, Senegal, Macedonia, France, Portugal, Italy, and India. The event caters to the musical sensibilities of people from all walks of life and age.
Udaipur World Music Festival, witnesses the incredible performances of world-class musicians from different continents and regions.
The 4th edition of this festival is all set to electrify Udaipur on February 2019. This exciting event will witness the participation of 150 artists from over 16 countries. Some of the prominent names are Kabir Café, London Community Gospel Chair and Azam Ali, among others.
Udaipur World Music Festival is usually held at two different venues. Each venue has musicians playing a different genre of music. Both venues are designed in sync with the beauty of the historic architecture and vibes of Udaipur.
Moods and music are interrelated, and so there will be different performances different times of the day. Laid back sunny afternoons, will resonate with soothing melodies. And, evenings usually echoes with high energy youthful concerts. The music festival is a truly enriching experience for the people of Udaipur city and the visiting tourists.
Date - 9th Feb- 11 Feb 2019
Venue-Udaipur
13. BHUMCHU FESTIVAL, SIKKIM
"Bhumchu" meaning a sacred pot of water and is a combination of Bhum(pot) and Chum(water). Bhumchu is a Buddhist festival and one of the major festivals of Sikkim spanning for 2 days. It starts on the 14th day of the first month of Tibetan lunar calendar (in the months of February and March).
History of the Festival
Bhumchu is an ancient festival started probably between 755 and 804 CE in Tibet under the reign of Trisong Deutsonin, one three Dharma Kings introduced Buddhism in the region. It is during his sway Guru Padmasambhava visited Tibet and performed a holy sadhana and sanctified the land with water from his holy vase. The vase was then concealed as a hidden treasure in Tashiding Monastery in Sikkim. Sometime in the 17th century, the vase was discovered by one of the reincarnations of Padmasambhava and Bhumchu festival resumed with all its previous glory and grandeur.
In the first day of Bhumchu, the monks at the Tashiding Monastery open the sacred vase for public display and predict events for the coming year. Sacred water in the vase is distributed amongst devotees lined up at the monastery. The second day observes prayers and chants; the pot is re-filled with water of sacred river nearby and sealed again to be re-opened the next year.
The entire state observes this holy festival with much fanfare and gaiety. Sikkimese believes the festival decides the fate of Sikkim in the upcoming New Year.
The festival period sees a footfall of thousand tourists from not only India but from the neighbouring countries like Bhutan and Nepal as well. With wide publicity, the Bhumchu festival also sees an increase of foreign travellers. Bhumchu celebration days are the perfect occasion for any non-Buddhist seeking a deeper understanding of Buddhism and its religious beliefs, customs, and rituals.
Date-
February/ March
Venue-
Tashiding Monastery, Western
Sikkim
14. SUFI FESTIVAL, JODHPUR
With magnificent historic forts, emerald lakes, and plethora festivals around the year, Jodhpur, Rajasthan is also famous for World Sufi Spirit Festival.
Sufism transcends religion and finds expression in a stunning performance in mystical poetry, music, and dance. Sufi music brings to fore some of the liberal aspects of Islam, thereby bridging the gap between east and west.
Since 2007 World Sufi festival, in Nagaur and Jodhpur has been mesmerizing music lovers with soulful of music from talented artists from Iran, Pakistan, Egypt, China, Mongolia, India and many more from across the world.
Against the backdrop of breathtakingly magnificent Nagaur Fort will host the 2019 edition of the Sufi festival. Music lovers can also soak in the cultural extravaganza in Mehrangarh Fort atop the city of Jodhpur. Dance, poetry and good food combined with such a captivating live musical spectacle have always and will transport the audience to an altogether different world.
Venue - Nagaur Fort – 18 to 20 February 2019
Mehrangarh Fort Jodhpur – 22 & 23 February 2019
15. MATHO NAGRANG, LADAKH, JAMMU AND KASHMIR
Matho Nagrang is a very auspicious festival for Tibetan Buddhist monks. Usually observed on the 15th day of the first Tibetan month, it lasts for 2 -days. Celebrated with great pomp and gaiety, this festival, is unique due to a particular feature.
The festival revolves around the ritual of two Oracles who appear in the courtyard after two months of isolation and dedicated meditation.
They make predictions about the future. People far and near also visit the Oracle with their problems. Then follows the colourful Mask dance.
Matho Gompa in Leh Ladakh turns colourful with monks attired in brocaded silk robes and masks designed as per the faces of many gods and goddesses.
Date- 18th -19th February 2019
Venue - Matho Gompa, Leh
16. RANN UTSAV, GUJARAT
Rann Utsav, a vibrant, colourful celebration of heritage and culture of the region started in 2005 by tourism authorities of Gujarat government. From an experimental three-day event, the Utsav is now a three month long affairs, owing to an overwhelming response of people.
Rann of Kutch is a vast expanse of marshy landmass encrusted with white salt. Located in the Thar Desert of Kutch district in Gujarat, the landmass offers a unique opportunity for exploring its geological potential.
Ecologically rich Kutch district is a reservoir of many a traditional art and craft, traditions which have defied centuries. That's why this is an exclusive region and aptly named as the 'cradle of craftsmanship'. A visitor or explorer can get to shop or know block-printing, traditional weaving, pottery, bandhani sarees, tie- and dye, rogan-painting and various styles of embroidery, wood–carving, metal-crafts, shell-work, and other handicrafts. Local cuisines also pamper taste buds of curious travellers.
An assorted array local art, folk music, dance and sports such as camel safari, desert biking, para-motoring, hang glider, yoga, meditation, and parasailing are other attractions.
Visiting Gujarat during Rann Utsav is perfect as one can explore the Kutch region (famous for endangered wildlife species, bird-watching) while savouring the art, culture and lifestyles in Rann Utsav.
Date - Ongoing ( 1st November 2018- 20th February 2019)
Venue - Rann of Kutch, Kutch, Gujarat
17. NAGAUR CATTLE FESTIVAL
Nagaur, a historic city of Rajasthan, is wedged between famous Jodhpur and Bikaner. Come February, the Rajput city wrapped in mist becomes more vibrant with lakhs of lavishly decked animals like horses, oxen, bullocks, cows, and camels.
Nagaur boasts holding the second largest cattle fair in India and is observed for 4 days by the Department of Animal Husbandry in association with the department of tourism.
Vivacious women dressed in multi-coloured traditional attire and men in long moustache and large colourful turbans light up the fairground with a rustic charm. They engage in the trade of animals with gusto and in a business-like manner.
As trading goes on throughout the day, visitors thronging the Mela can entertain themselves in the tug-of-war, bullock races, camel and, cockfights. Mirchi Bazaar (largest red-chilly market of India), wooden items, iron-crafts, and camel leather accessories are other attractions of the Nagaur Cattle fair. The evening sees the puppet dancing, storytelling, juggling, folk music and dance performances by local artists. Nagaur Festival of Rajasthan is celebrated throughout 4 days by the Department of Animal Husbandry along with the Department of tourism.
The fair originated 56 years back has been rapidly gaining importance due to its tourist drawing potential.
Date- 10th February- 13th February 2019
Venue -Nagaur, Rajasthan
18. KHAJURAHO DANCE FESTIVAL,KHAJURAHO, MADHYA PRADESH
An annual weeklong free cultural fiesta, Khajuraho Dance Festival began in 1975 to celebrate the classical forms of myriad dance styles so embedded in the cultural and historical fabric of India. The show is organized and promoted by the Department of culture, Madhya Pradesh Government.
2019 too would be witnessing the delightful Dance and Music show with an expected footfall of domestic and international tourists.
The magnificent backdrop of Khajuraho temples (the epitome of India's architectural and craft skills) in Chhatarpur district in Madhya Pradesh is an apt side to host such an intriguing spectacle of art and traditions of India, encapsulated in dance forms.
If tourists are drawn by the wide publicity of intricate erotic sculptures of Khajuraho, they would be soon enthralled by this wonderful Dance festival too. They would perhaps re-discover Khajuraho temples for its other magnificence as well; other then the erotic carvings, there're sculptures depicting other aspects of that by-gone era. Curious travellers, students, researchers and aficionados of traditional Indian performing art would be enlightened to see rich etchings of spiritual teachings, meditation, kinship, wrestling, royalty on the weather-beaten walls of the architecturally marvellous World heritage sites.
One gets to see the rendition of mythological folklores in sophisticated and lyrical Indian dance styles like Bharatnatyam, Kathakali, Manipuri, Kathak, and Mohiniyattam and Odissi. Some renowned classical dancers, as well as new talents, get to perform at the event.
Date -17th February- 23rd February 2019
Venue- Open air auditoriums at Chitragupta and Vishwanatha Temple.
19. THEYYAM, KERALA
Kerala, as an outsider knows is a land of stunning beaches, ancient temples, sanctuaries, and tranquil hill stations. National Geographic Traveler's Magazine had named Kerala '10 paradises of the world' and the 'God's own country' has also its composite and cosmopolitan culture and tradition to showcase to the entire world. Home to some performing arts like Kathakali, Mohiniyattam, Thullal and many more, Theyyam is another dance form associated with temple culture of the region.
Theyyam is an offbeat tribal-based ritual dance originated in North Kerela and charms a visitor with its costumes and dance and music styles.
With dance, music and mimic, Theyyam brings to life the legendary stories and myths of the land. The pompous dance starts to the rhythm of such musical instruments as Chenda, Elathalam, Kurumkuzal, and Veekkuchenda.
There are 400 separate Theyyams, each with their choreography and accompanying music. The most prominent among these are Kari Chamundi, Gulikan Raktha Chamundi, Muchilottu Bhagavathi, Wayanadu Kulaven, and Pottan.
A Theyyam artist represents a powerful hero. He is decked with flashy costumes and heavy make-up. The headgear and ornaments are indeed majestic inspiring a sense awe and wonder.
The period of November - May witnesses Theyyam performances at many temples of Kannur and Kasaragod as well as annual editions of this mesmeric fest could be seen at Cherukunnu, Ezhom, Karivalloor, Nileswaram, Kurumathoor, and Kunnathoorpadi in North Malabar.
Date-February
Venue- Kunnunjaal Sri Muthappan Madappura ( Kannur district) (28th -1st March)
Manikka Sree Kurumba (Payyampalli) Temple ( Kannur district) (24th -26th t February 2019) and many more in Kannur and other districts of Kerala.
20. KALA GHODA ARTS FESTIVAL
Kala Ghoda Arts Festival is another multi-cultural venture to draw tourist and offer a kaleidoscope of culture and art of the region.
Held annually during February since 1999, in Mumbai, Maharashtra the naming of the festival as 'Kala Ghoda' arouses curiosity. Kala Ghoda translates to black horse. In fact, the Kala Ghoda festival is held in the crescent-shaped art district Kala Ghoda, in southern Mumbai. The locality is home to a large number of heritage buildings, museums, educational institutions.
Display of art and crafts in various stalls, literature session, visual arts session, dance, music, workshops, heritage walks, urban design and architecture and assorted items of regional food are major highlights of the festival which is free for all.
Over the years, the festival is growing in stature and popularity and has been drawing huge number of participants and visitors to the venues.
Date -2nd February- 9 February 2019
Venue- The Horniman Circle garden, National Gallery of Modern Art, David Sassoon Library, CSMVS The Museum, the Cross Maidan, M C Ghia Hall, Cafeteria at Westside, Tata store at Army and Navy Building and Rampart Row, Mumbai.
21. BANESWAR FAIR, DURGAPUR, RAJASTHAN
Baneswar Fair is an integrated tribal fair held annually on a river delta named 'Baneswar' on the banks of river Som and Mahi. The deltaic region with a tribal majority population is about 110 km from Udaipur, Rajasthan.
Visitors interested in tribal culture, arts and crafts should visit this Fair, to get a visual treat of traditional rituals of some tribes like Bhils from neighbouring Madhya Pradesh and Gujarat also.
The name 'Baneswar' is the Shivalinga presiding inside the Mahadev temple on this delta. The temple claims a history of 500 years.
The 4-day gala reverberates with folk dance and songs, acrobatic feats, magic, puppet, and animal shows. A large number of stalls deal with art and crafts items apt as memorabilia to take home.
Baneswar is actually a set of two fairs. The other fair is held after the construction of Vishnu temple by Jankunwari, daughter-in-law of Mavji, a revered saint and considered to be a living form of Lord Vishnu.
Date-16th -19th February 2019
Venue-Baneswar, Durgapur district, Rajasthan
22. DECCAN FESTIVAL, HYDERABAD
Otherwise known as Hyderabad festival is a celebration to keep alive the age-old Deccan culture and tradition. The festival spanning 5-days is sponsored and arranged by Andhra Pradesh Tourism Development Corporation.
Cultural shows include gazals, qawali, mushairas and poetry nights, pearls and mmulticolouredbangles stalls, food festival are other attractions of this festival.
Date- 25th February- 1st March 2016
Venue-: Qutub Shahi Tombs, Hyderabad
23. TAMLA DU FESTIVAL, ARUNACHAL PRADESH
Tamla du Festival is an ancient yet another famous agrarian festival of Arunachal Pradesh. This celebration usually observed by tribal Digaru Mishmis clan in the Lohit district of the state. It is a predominantly a way to propitiate nature, particularly water and earth for having protected them from its fury as well as having bestowed them with its luscious bounties. God Jebmalu is worshipped on this day for the welfare of people, cattle and crops.
The word 'Tamla' means enclosure and 'du' means a ritual and so Tamla du means a ritual that is carried out inside the house or in the village.
For a visitor interested in varied culture, beliefs, tradition, attire, and cuisine Tamla du festivities have much to give and enlighten.
Held in the month of February this celebration spreads the message of solidarity with nature and exhilarating in its bounty. A customary dance known as Tanggong move, along with many a traditional dance and music is held on this occasion.
Date-15th February 2019
Venue- Lohit district, Arunachal Pradesh
24. CHOSKER - MONPA FESTIVAL
Chosker is a religious event of Monpas, a tribal Buddhist community, and is celebrated across villages of Arunachal Pradesh.
The ritual begins with Lama Buddhist priests reading religious texts for many days in Gompa(Buddhist Temple). Hence after the villagers, under the guidance of a senior Lama carry the religious books on their back in a procession. The procession pass through the cultivated fields of the village.
This is to ensure better cultivation, evade disaster and to ensure prosperity of all.
Monpas take a break from usual activities and prepare for the ritual like cleaning houses and discarding all old and unused items.
Visitors would be thrilled to mingle with this ancient tribe and get a close-up of their society, dress (chupa, headgears,) houses( stone/ wood houses with beautifully carved doors and windows), Thangka painting, carpet making, weaving, and languages(Monpa languages)
Date-14th -18th February 2019
Place-Tawang, Arunachal Pradesh
25. NYOKUM FESTIVAL, ARUNACHAL PRADESH
This is yet another colorful tribal festival of Nyishi clan of Arunachal Pradesh. Nyishi tribe, is one of the largest ethnic tribes of this "land of dawn-lit mountains", i.e Arunachal Pradesh. Spread over seven districts of Arunachal Pradesh, the term Nyishi means a human being (Nyi refers to "a man" and shi denotes "a being). This clan, known for polygamy is Christians. They are a agrarian community, and have their unique cuisine like apong, poling.
Nyokum Festival is observed on 26th February with all vibrancy. Nyokum is a combination of two words;' Nyok' means land and 'Kum' means togetherness. The festival, a religious occasion involves inviting all Gods and Goddess particularly Nyokum Goddess to earth and invoking her blessings for the overall well-being of all human beings.
The rituals and prayers are offered on a specially constructed bamboo shed locally known as 'yugang'. Sacrificial animals like Mithun, cows, and goats are tethered to the Yugang and sacrificed as per the instructions of the traditional priest known as 'nyubh'. Other than animal sacrifice, beer, millet, rice paste are also offered and there is no idol worship.
The Nyokum Festival is celebrated in on grounds where groups of men and women wearing customary garments like 'eri' robe for men and 'par ej' for women gather. They sing,' Nyokum bo tapa debe' and perform customary dance moves around a circle.
During the celebration, head priest performs ceremonies and offerings are made to the spirits to bring peace, and success to the human being in general. Mock fights with dao (sword) in hand are organized for men.
Date-23rd- 27th February
Place-Arunachal Pradesh
26. ICE SKATING CARNIVAL, SHIMLA, HIMACHAL PRADESH
The Capital city and a popular travel sojourn Shimla jingles on cold winter days with Ice skating carnival in the months of December to February. It looks like the winter Olympics of India.
One of the most preferred adventure sports, Ice skating is popular as Shimla has Asia's only natural ice skating rink. State level and national level competitions are held in the rink which is managed by Shimla Ice Skating Club.
Fancy dress competitions, ice hockey, colorful dances, skiing, figure skating, chain tags, speed hockey are organized and this festival is a thrill in itself.
Date- 1st December 2018-28th February 2019
Place- Shimla, Himachal Pradesh
27. KALBELIA DANCE FESTIVAL, RAJASTHAN
The Kalbelia folk dance and songs are an integral part of the culture of ' Kalbelia' tribe , a gypsy clan of Rajasthan.
Quite like their traditional profession of serpent catching, this Kalbelia dance movement resembles a snake's wavy movement, energetic and sensuous.
Kalbelia folk songs and dances of Rajasthan are a part of UNESCO Intangible Cultural Heritage in India. The dance is mainly performed by women. They sway and twirl in long, bellowing, colourful, embroidered back skirts and head covered by Odhani. It is indeed a sight to watch those swirling movements. The musical instruments played in rhythm to the dance steps are pungi, been, khanjari, morchang and dholak.
The internationally known dance form originated in Thar desert and is till date a cherished part of the Kalbelia heritage. It is also performed at Jaisalmer, Jodhpur, Bikaner, Barmer, Jalore, Pushkar or Jaipur.
Date- 1st February
Place-Rajasthan
28. ALWAR FESTIVAL, ALWAR, RAJASTHAN
Alwar Festival. is a popular festival held at in Alwar in February annually by the district administration with an aim to promote tourism in Alwar.
The 3-day Alwar Festival organized by district offers an opportunity to peek into the culture and traditions of this former Rajput kingdom.
This festival thrust on the rural activities of the local people thus giving an authentic feeling to the ambiance built around the festive occasion.
Other activities include fancy dress competition, elephant polo, sketching competition for children and flower show. There are also a number of stalls dealing with antique items of the region .
Sariska National Park, famous Bhangarh Fort , Silserh Lake are other major tourist draw in Alwar.
Date- 13th - 15th February 2019
Place - Alwar, Rajasthan
29. ELEPHANT FESTIVAL, ASSAM
The Elephant Festival of Assam appropriately known as Kaziranga Elephant Festival as it is organized in the Kaziranga National Park, Assam.
Aimed at conservation and the protection of Asiatic elephants, from poaching and other reasons like frequent accidents, the Forest Department of Assam and the Tourist Department jointly organize this festival.
Efforts are made, under the aegis of the festival to decrease the man and animal conflict. Hundreds of domesticated elephants adorned participate in a number of events like football, dance, and parade.
Assam Elephant Festival spreads Ecotourism, and conservation of the wild animals including that of elephants. A cultural extravaganza like regional artists displaying folk traditions is witnessed. Over the years the festival is gaining popularity with a number of domestic and international tourists thronging Kaziranga National Park to enjoy the spectacle of the most majestic animal on earth.
Date-February 2019 (11th February 2018 – 17th February 2018)
Place-Kaziranga National Park
30. SHEKHAWATI FESTIVAL
Primarily Shekhawati festival in Rajasthan is aimed at showcasing the grandeur of Shekhawati Province comprising various cities like Sikar, Nawalgarh, Churu, and Jhunjhunu. Royal mansions, frescoes, murals, and wall painting are the distinctive feature of the region.
Taken as one of the richest cultural and art festivals of India, this three-day grand affair celebrates the verve of Shekhawati and cultural programs, fireworks, rural games, haveli competitions takes place with zeal. An organic food court, mehendi competition, laughter shows, craft bazaar are also organized. The festival is a praiseworthy event to promote tourism to Shekhawati province and is a joint collaboration of State Department of Tourism, District administration of Sikar, Churu and Jhunjhunu and M.R. Morarka- GDC Rural Research Foundation Shekhawati.
Time: 4th-7th February 2019
Place: Shekhawati, Nawalgarh, Rajasthan
31. MAGHA SAPTAMI FESTIVAL, CHANDRABHAGA, KONARK, ODISHA
Magha Saptami festival as the names signifies is held on the seventh day of the new moon of 'Magha'. The day is dedicated to Sun God and the mela takes place at Chandrabhga near Konark (Puri district)or Black Pagoda known famously as Sun temple also.
Lakhs of pilgrims gather Chandarbhaga to take a holy dip on Sea in the early hours of the auspicious day. Tourists from India and abroad also throng the place to be a part of the holy occasion and witness the splendorous sunrise at Chandrabhaga sea beach.
As per mythology, Shamba, the son of Lord Krishna, was cured of leprosy after taking a holy dip at the Chandrabhaga river on the seventh day Magha.
A big 10-day cultural and religious fair known as Khandagiri Mela or Chandrabhaga Fair(12th-21st Feb-2019 ) will commence at the foothills of Khandagiri caves near Capital city of Bhubaneswar in Odisha. The fair sees a huge congregation of Sadhus and followers of various religious sects. Jatra troupes will stage their production in the Fair. Various types of stone and wooden handicraft items, sand art and local cuisine are highlights of the Fair.
Date- 12th February 2019
Place- Chandrabhaga, Konark, Odisha