Content in the Article:

In a metropolitan city like Mumbai, having a busy and compact life is too common. Most of the working class people do get exhausted from the monotonous and busy life of Mumbai. The hustle and bustle of this big city life can get to your nerves. Everyone gets a little tired of spending time in the busy and fast-paced life of the city and that is why good and detailed information of weekend getaways from Mumbai is a must keep for everyone.
So it becomes kind of an urgent need to have a getaway from the busy life. Some smart planning and an open mind are all you that are required to have fun. Being surrounded by the spectacular Western Ghats, there are numerous weekend getaways from Mumbai with incredible scenic beauty. Some of the weekend getaways from Mumbai are Lonavala ,Igatpuri ,Lavasa ,Khandala ,Rajmachi ,Karnala ,Mahabaleshwar ,Kamshet ,Karjat ,Alibaug, Kolad etc. Mumbai has a wide variety of some of the most amazing places that cater to the need of all kinds of wanderers. Beaches are the best places to beat the boredom, visit Bordi, Daman and Gokarna.
1. Lonavala
Lonavala, a popular hill station, is a part of the Sahyadri slopes. It offers an appealing and beguiling experience of the naturalistic environment. With lots of waterfalls, lakes and hills around, Lonavala is frequented by all sorts of people, especially hikers and trekkers. Lonavla is an extraordinary decision for the individuals who wish to get away from the rushing about of daily life for a couple of days. It offers an alluring and bewitching experience of nature's most gifted region. Surrounded by dense forests, waterfalls, dam alongside lakes, Lonavala is a must-visit if you admire nature and want a gateway to having a soulful weekend or a good trip.
Distance from Mumbai: 93 kms
Places to Visit: Duke's Nose, Korigad Fort, Tiger's Leap, Lohagad, Karla & Bhaja Caves, Bushy Dam, Bedsa Caves, Pavna Lake, Tungarli Lake and Lonavala Lake
Best Time to visit for a weekend trip: October-May
2. Itagpuri
Located in the 'Wine Capital of India' Nashik, Igatpuri is a beautiful hill station and town adorned by the Western Ghats. Igatpuri is one of the most romantic getaways from Mumbai. The place is also ideal for quenching your thirst of trekking with amazing trails that ranges from moderate to fairly arduous. Igatpuri is also famed for the Vipassana meditation centre, where people from all corners of the country throngs to learn the art of meditation. It's one of the most amazing places near Mumbai for weekend.
Distance from Mumbai: 120 KM
Key attractions: Dhammagiri, Tringalwadi Fort, Bhatsa River Valley, Kalsubai peak, Arthur Lake, Amruteshwar Temple, Camel Valley
Things to do: Trekking, Hiking, Romantic walks, Meditation, Sightseeing
3. Kolad
Kolad – a humble village in the Raigad district of Maharashtra – is home to some of the most imposing valleys and natural beauty that were hidden away from the rest of the world until recent times. The primary tourist places in Kolad shout out loud white water rafting and trekking into the wild. Fondly referred to as the Rishikesh of Maharashtra, Kolad has been lately getting attention as one of the best white water rafting spots in Maharashtra. In fact, the stunning landscaping valleys of Kolad have a charm of their own during the monsoons in Maharashtra.
Distance from Mumbai: 120 KM
Best Time to visit for a weekend trip: June to February
Key attractions: Kundalika River, Kuda Caves, Tala, Tamhini Falls, Kansai Falls
Activities for Weekend Holiday: Rafting, Kayaking, Boating, Rappelling, Paragliding, Hiking
4. Karnala
The two major attractions for tourists here are the Karnala Bird Sanctuary and the Karnala Fort. Karnala is situated at a distance of about 10 km from Panvel. It's a charming picnic spot and ideal for trekking which makes it one of the best weekend holiday destinations near Mumbai. Also worth the hour-long trek is a visit to the Karnala Fort atop a hill in the sanctuary. Also known as Funnel Hill, the fort dates back to the early 1400s. The sanctuary is spread over 12.11 square kilometres and is much smaller than the other ones in different parts of the country. It is located near the Sanjay Gandhi National Park and the Tungareshwar Sanctuary and can be easily reached from Mumbai.
Distance from Mumbai: 48 Kms via Sion-Panvel Expressway
Places to Visit: Karnala Bird Sanctuary, Karnala Fort
Activities to do: Trekking, Bird Watching, Picnic, Walking amidst the Rose Garden, Visit the Botanical Garden
Best time to visit: October to April
5. Karjat
Karjat sprawls over Bhorghat, Sahayadri and the Western Ghats and the end of the coastal plains of the Konkan region near Deccan. The city has an average elevation of 636 feet and is situated on the banks of the River Ulhas. Several people from the nearby cities of Mumbai, Pune, Thane, etc. have summer homes in Karjat, which are used to celebrate festivals and holidays. One of the major tourist attractions in here is Art Director Nitin Chandrakant Desai's ND Studio. Besides its natural beauty, Karjat is one of the best places to visit near Mumbai and attracts a lot of tourists because of the innumerable possibilities it offers for adventure sports activities near Mumbai such as river rafting, trekking, hiking and mountain climbing.
Distance from Mumbai: 62 KM
Best Time to visit for a weekend trip: July and September
Places to Visit: Ulhas Valley, Bhor Ghat, Kondana Caves and Peth Fort.
Activities for Weekend Holiday: Rock Climbing, Trekking, Whitewater Rafting, Waterfall Climbing, Rappelling, Boating, Picnics. The major trekking trails in the region include Matheran via Rambagh point, Peth Fort and Chanderi Fort.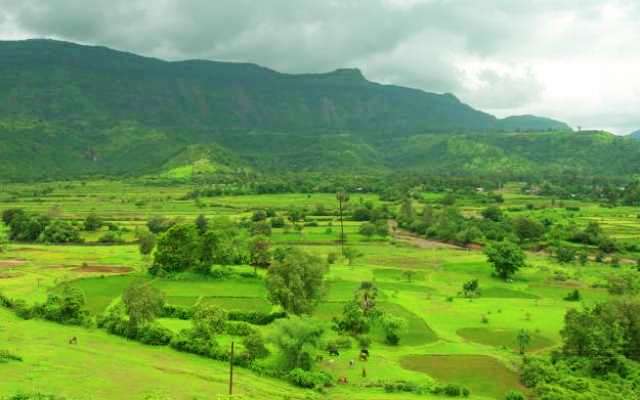 6. Matheran
Matheran is a famous hill station and a great weekend getaway from Mumbai. It is situated in the Karjat tehsil of Maharashtra and is also the smallest hill station in India. The name of the place means 'forest on the forehead.' There are several viewpoints in this dream-like place and the most visited and is one of the best places to visit near Mumbai among them is the Panorama Point which provides a 360-degree view of the surrounding area and the Neral town. Amazing views of sunset and sunrise can also be enjoyed from here. Matheran is an eco-sensitive region and the only automobile allowed in the region is an ambulance owned and operated by the Municipality. No private vehicles are allowed in here and the main modes of transportation are horses and hand-pulled rickshaws. Matheran is a treasure of medicinal plants and herbs.
Distance from Mumbai: 83 KM
Major attractions: Panorama point, Heart Point, Malang Point, One tree Hill, Luisa Point, Echo Point, Charlotte Lake, Lords Point, One tree Hill
Activities to do: It is a pure treat for trekkers. There are a lot of trekking opportunities. Other activities that can be enjoyed include Valley Crossing & Horse Riding, Neral-Matheran toy train ride.
Best Time to visit for a weekend trip: October and May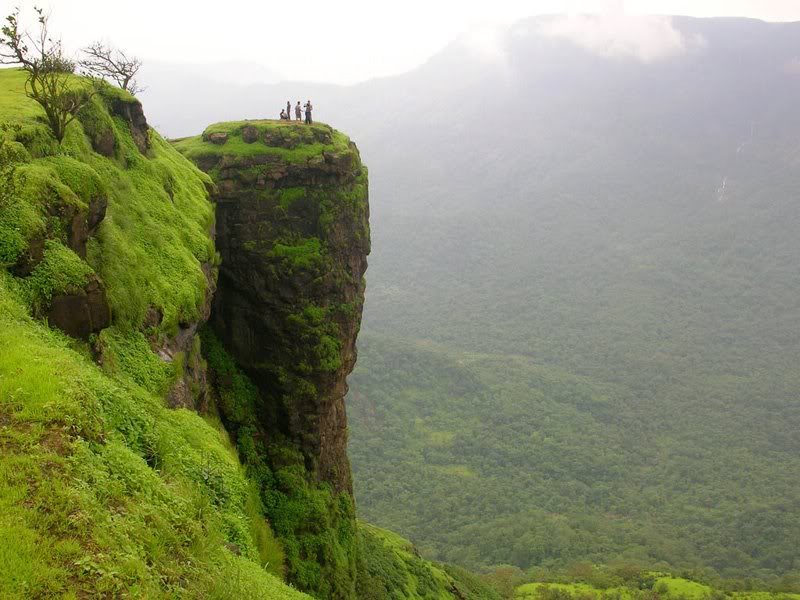 7. Kamshet
Nestled in the Pune district of Maharashtra, Kamshet is one of the most crowd-pleasing weekend getaways from Mumbai. It is situated at a distance of 16 km from the twin hill stations of Khandala and Lonavla. The natural beauty of the surroundings of Kamshet and the charming little villages that comprise of houses made of mud and thatched roofs. Kamshet is perfect for ridge and thermal soaring and is ideal for basic, intermediate and cross-country paragliding expeditions. Tourists can happily soar over the picturesque Pawna Lake and glide over the beautiful scenery of the region. There are several activities that tourists can enjoy at Kamshet. Paragliding is a rage here as the destination provides world-class paragliding facilities. Due to the popularity of paragliding in the region, Kamshet is also known as the 'Paraglider's Paradise'.
Distance from Mumbai: 102 KM
Best Time to visit for a weekend trip: October-May
Places to Visit: Kondeshwar temple, Karla Caves, Bedsa Caves, Bhairi cave, Bhandar dongar, Vadivali Lake, Uksan Dam, Raikar Farm
Activities for Weekend Holiday: Paragliding, Rock Climbing, Trekking, Boating, Swimming, Angling
8. Rajmachi
When you are heading for Pune then you will definitely want to explore few other places nearby. Another attraction near Mumbai is Rajmachi Fort which is well known for its architecture. Rajmachi Fort, an eminent fascination which comprises of two Fort – Shrivardhan and Manaranjan Forts. This fort is one of the best places to visit near Mumbai and has earned a lot of reputation due to its amazing architecture. One can also find ancient temples near the antiquated fortress, some of which are even more established than the post itself. Between the two forts lies the temple of Kal Bhairava – the nearby divinity.
Distance: 94.5 km via Kodambakkam - Mumbai Highway
Activities to do: Few of the activities which are very famous here are trekking, hiking and camping.
Best time to visit: During the month of June to September
9. Mahabaleshwar
Mahabaleshwar is a quiet and misty hill station near Mumbai that boasts of one of the few evergreen forests in the country. Once served as the summer capital under the British government for the Bombay province, today is a fun and adventurous weekend getaway for the Mumbaikars. Besides being an important tourist destination, it is also a favourite honeymoon destination and pilgrimage site. The Mahabaleshwar Temple is one of the most popular places in the city. Several visitors visit Mahabaleshwar on their way to Panchgani. The city is also known for its market of strawberries and mulberries. Another major attraction in the city is the Venna Lake. The most notable feature about Mahabaleshwar is the presence of a number of spots in the city which mark the vantage points from where the beauty of the city can be enjoyed the most. There are as many as 14 points in the city and include the Arthur's Seat, Kate's Point, Needle Hole Point, Wilson Point, the Three Monkey Point etc.
Distance from Mumbai: 263 KM
key attractions: Mapro Garden, Venna Lake, Pratapgarh
Activities for Weekend Holiday: Horse Riding, Trekking, Shopping, Mountain Biking, Boating, Fishing, Water Sports
Best Time to visit for a weekend trip: January-December


10. Nashik
The wine capital of India Nashik is the perfect weekend getaway for all wine lovers. The city has some of the oldest and most popular vineyards in the country including the famous Sula Winery. You can go for wine tasting tours, crush grapes in barrels and pick the juicy grapes straight from the plantations. Apart from vineyards the place is also a noted Hindu religious destination. The area of Panchavati is of particular religious importance for Hindus. The Kalaram Temple is situated in here hosts the Kumbh Mela, the largest religious congregation in the world. It is held once in 12 years in the cities of Nashik, Haridwar, Allahabad and Ujjain. There are several places of interest in Nashik. Some of them are lesser known destinations and hence are untouched by mass tourism. One such place is the stone museum or the Gargoti Museum. It is situated at a distance of 32 km from Nashik and has a large collection of zeolites that are similar to diamonds and other precious stones. The Coin Museum is another one of the popular tourist spot here. It is the only one of its kind in Asia and hence attracts a large number of
people from all over the world.
Distance from Mumbai: 167 KM
Places to Visit: Sula Vineyards, York Winery & Tasting Room, Soma Vineyards, Pandavleni Caves, Muktidham, Trimbakeshwar, Mhasoba Temple,
Activities To do: Wine Tasting, Vineyard tours, Religious visits, Sightseeing
11. Silvassa
Silvassa is the capital of the Dadra and Nagar Haveli, which is a Union Territory of India. The city was known as Vila de Paco d'Arcos during the Portuguese rule. There are several places of interest in here which make it a popular weekend getaway near Mumbai. Situated very close to the Silvassa bus stand is a Roman Catholic Church which is noted for its beautiful Portuguese architecture. The Silvassa Museum is another popular tourist destination and it bears exhibits and artifacts which explain the history of the town and the culture of its people. The Madhuban Dam is where visitors flock to. The Dam is built over the River Daman Ganga and boating facilities have been arranged for tourists on the river.
Places to visit: Dadra Park, Dudhani, Vrindaban Temple, Balaji Temple and the Ban Ganga Lake
Distance from Mumbai: 167 KM
Best Time to visit: November-March
Activities for Weekend Holiday: Motorbiking, Boating, Fishing, Water Sports, Shopping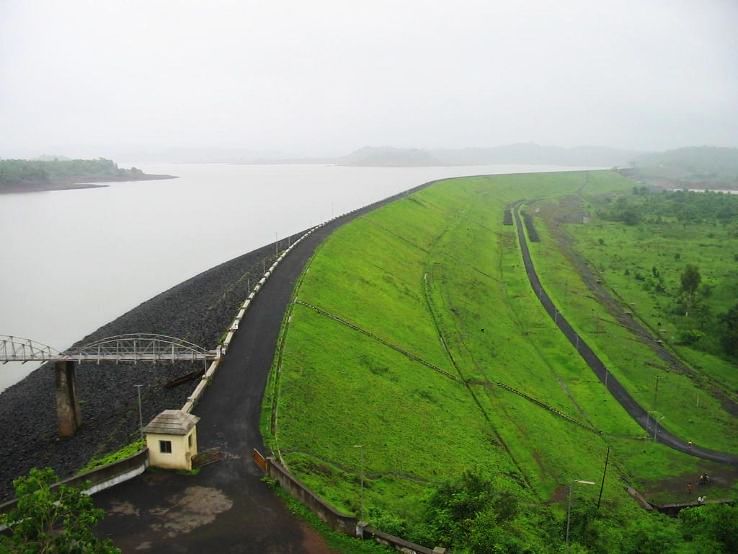 12. Alibag
One of the weekend getaways near Mumbai, Alibag is approachable either by road or by a ferry from the Gateway of India in South Mumbai. It is a famous beach destination with traces of ancient history in it. It is a perfect weekend getaway for people who are up for a lot of outdoor activities and among the most adventurous places to visit near Mumbai for 2 days. Religious locations in Alibag include Kanakeshwar Devasthan temple and Vikram Vinayak temple. Less than 30 kms away is the Phansad Wildlife Sanctuary, while the historic Kulaba Fort is situated 1-2 km inside the sea and one can walk up to it when the tide is low.
Distance from Mumbai: 95 KM
Best Time to visit for a weekend trip: October-July
Places to Visit: Varsoli Beach, Vikram Vinayak Temple, Alibag Fort, Kihim Beach, Kaneshwar Mandir, Hirakot Fort, Akshi Beach, Kankneshwar Temple, Kolaba Fort, Korlai Fort, Murud Janjira, Nagaon Beach, Underi
Activities to do: Water sports, Bird watching in the Phansad Sanctuary
13. The Malshej Ghat
The Malshej Ghat is a beautiful mountain pass in the Western Ghats in Maharashtra. Situated in the Thane district, the site is a well-known weekend place to visit near Mumbai. It is best recognized for its natural beauty. The place is also adorned with abounds of flora and fauna, especially birdlife including Siberian migratory birds that flocks here from July to September, making this one of the best places to visit near Mumbai for 2 days. Malshej ghat attracts tourists from all over the country and the world because of its breathtaking beauty. It is from here, you can view the lush valleys of the Western Ghats. The region is also famous for its dark woods and the wildlife residing in them. The wildlife here includes animals and birds such as peacocks, rabbits, leopards and tigers.
Distance from Mumbai: 154 KM
Weekend Holiday Package Price: INR 6,000
Best Time to visit : July to September and October-March
key attractions: Shivneri Fort, Harishchandragad, Pimpalgaon Joga Dam, Malshej Falls, Shivneri Fort
Activities for Weekend Holiday: Trekking, Walking, Paragliding, Bird watching