Content in the Article:

Meghalaya is a beautiful state nestled amidst Assam and Bangladesh. It is one of the Seven Sister States of Northeast India where natural beauty is found in plenty. The two colours which beautifully describe Meghalaya are white and green. Besides being the home to an extraordinary diversity of peoples, the Khasi, Jantia and Garo tribes Meghalaya also has the panoramic landscapes, foggy hills, cascading waterfalls, serpentine rivers, and terraced slopes. It is the land of floating clouds is an incredibly beautiful tourist destination in India.
Shillong is the capital city of this state and has many beautiful sites such as Lady Hydari Park, Elephant falls, Ward's lake, Shillong peak, and the golf course, one of the best in the country. People in search of beauty and tranquillity must travel through the state of Meghalaya. The best time to visit Meghalaya is on the months of March to July, when the weather is uniquely pleasant and caressing.
There various tourist attractions in Meghalaya which will no doubt leave you mesmerised. Some of the major Attractions of Meghalaya are Uniam Lake, Kyllang Rock, Ward's Lake, Lady Hydari park, Polo ground, Mini zoo, Shillong peak, Nartiang, Nohsngithaing falls, limestone caves, Tura peak etc. if you go Meghalaya then Cherrapunjee is a must-visit travel destination.
It is a lush green town that receives the highest rainfall in the world. It is also famous for its rich culture. The other known attractions of Cherrapunjee are the limestone caves, waterfalls and honey. The Mawsmai are the most famous caves of the state which are located near Cherrapunjee. Made of limestone, these caves are known for the formation of stalactites and stalagmites. Some of the caves in Khasi hills are Krem Mawkhyrdop, Krem Dam, Krem Lymput, Krem Mawjymbuin etc. Krem Liat Prah, Synrang-Pamiang, Krem Lubon, Krem Chympe, Kotsati – Umlawan Cave System, Krem Umkseh, Krem Shariah, Krem Mawshun, Krem Syndai, Krem Umthloo, Krem Iawe are some caves in Jaintia Hills. Garo Hills has caves like Tetengkol Balwakol, Siju Cave, Dangedikol Chiningkrikol, Korekol etc.
Nohkalikai the fourth tallest waterfall in the world is a major attraction of this state and is located near Cherrapunjee. It cascades from a height of 1100 feet offering a breathtaking view. The other famous waterfalls are Seven Sister Falls, Elephant falls, Sweet falls, Spread Eagle falls and Crinoline falls. Barapani Lake located near Shillong, is a famous picnic spot where one can enjoy adventure sports like kayaking, boating, scooting and water cycling. The lake also has a floating restaurant.
The entire northeastern region in India has a truly rich tradition of handicrafts and Meghalaya is no exception. We can better say, in the lives of the tribes of Meghalaya weaving - be it cane or cloth - is an inseparable part. These exquisite handicrafts make for good shopping in Meghalaya. The woven cane mats and baskets of Meghalaya are famous for their durability while the fabrics have aesthetic floral designs. The markets are lined with shops offering a variety of handicrafts such as carpets, pineapple fiber articles, silk fabric, tribal jewellery and bamboo and cane objects.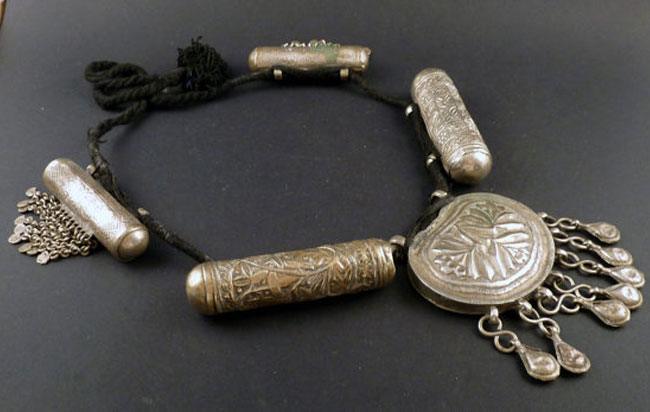 You can't find upmarket commercial plazas in Meghalaya, but the local bazaars would offer you a delightful shopping in Meghalaya. Some of the must visit bazaars of Shillong are Iewduh Bara Bazar, Police Bazar, Khasi Emporium, OB Shopping Mall, Purbashree Emporium and Hanumanbux Mahesh Kumar.
Shillong's natural attractions are the reason why tourists come here once, but the food is why they keep coming back. For an authentic food experience, you don't need to go to any high-end restaurant. Just visit one of the many food stalls in and around the market area that dish out local delicacies. You may have eaten momos any number of times, but you've got to try them in Meghalaya. From street stalls to local eateries, many restaurants in Shillong serve fresh and hot momos with different fillings. Pork and chicken momos are very popular with the locals.
Many locals queue up at local street stalls in Shillong to get their daily fix of Tungrymbai. The dish is popular in Meghalaya and is prepared using fermented soybeans that are grown in Shillong. Adoh is a Meghalaya treasure found everywhere on Shillong's streets. This dish is Shillong's speciality. Dohneiiong is another favourite you should not miss out on in Shillong. In this pork cooked with black sesame seeds and soy sauce and can be found at many food stalls in and around the main city centre as well as near the Police Bazaar. Om pork to chicken, smoking is quite a popular cooking technique with a large section of locals. Smoked and grilled meats are eaten during the colder months in Shillong.
Doh Khlieh is a delicious salad made out of minced pork, onions and chillies. It is also sometimes cooked as a curry of pig brains and eaten with bread. Don Bosco Square is where you'll find it most easily. A palate cleanser, Nakhmam Bitchi is a popular soup consumed before meals and served to guests. Nakham is a special kind of dry fish, which is sun-dried or fire-dried. Tungrymbai is a wholesome dish flavoured by delicious ingredients and served with love.
It is made from fermented soya beans, boiled and chopped pork, black sesame, ginger, onion and other spices. A must-try party drink, Kyat (fermented rice beer) is simply not to be missed when in Meghalaya. It is made from fermented rice which has a unique flavour. Some of the best restaurants in Meghalaya are Cafe Shillong, City Hut Family Dhaba, Dylan's Cafe, Dejavu, Heritage Club - Tripura Castle, ML 05 Cafe, Bamboo Hut, Jiva Sizzlers, Trattoria, Barbeque Restaurant, Munchies Shillong etc.
You must visit Meghalaya to experience the most beautiful natural beauty and to make your taste buds dance with the most unique cuisine.